No installation,
just inspiration.
"No app" you say, "how can that be easier?" Simple. You'll use a 'web app', which requires an internet connection, but no downloading or installation is necessary. It operates from within a browser and can be easily updated. Just get your smartphone or tablet ready.
Say hello
to QR code and NFC
For your meal of choice either; scan with your QR reader; use NFC technology if you have it, or visit us at o2e.io. Did you know that you already have the hardware to access ord2eat? Such as the key component – an all-singing, all-dancing Quick Response reader. The quality that surprises everyone.
At ord2eat everyone is welcome. ord2eat is a multilingual platform. It allows you to translate your content automatically or manually. In our first phase we're hoping to roll out across Europe and beyond. From busy, large, city restaurants to quiet beach cafés with a sea view – please, take a seat.
Be everywhere
just with one click.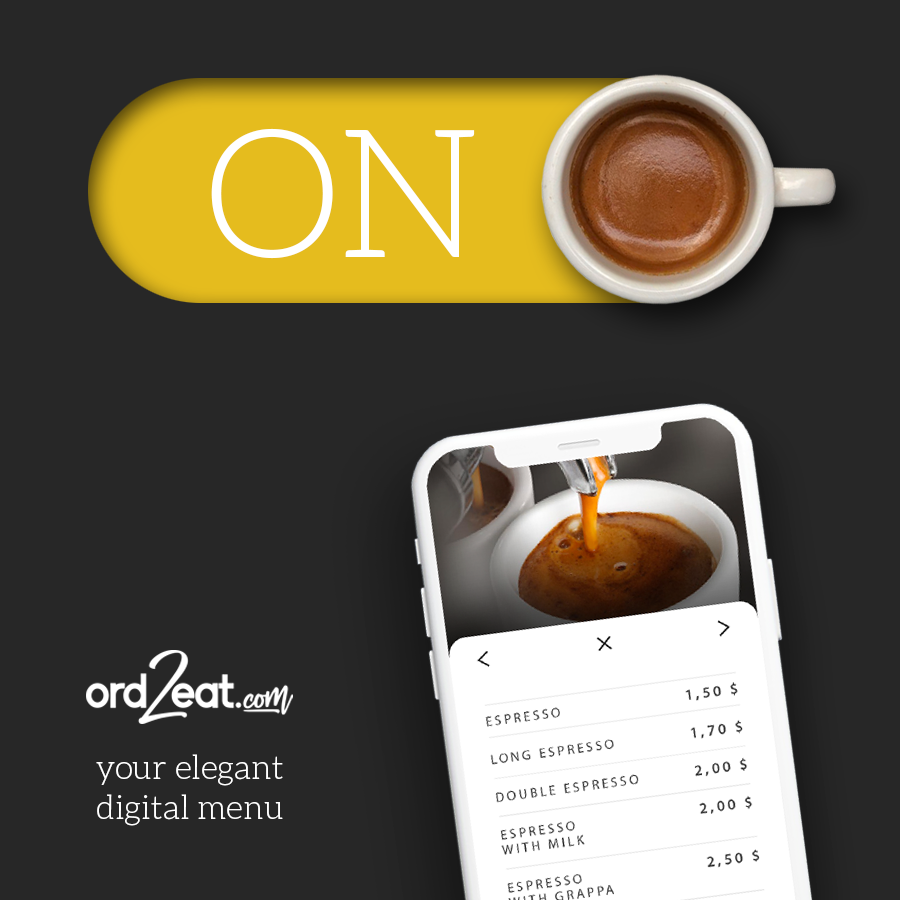 One-click publishing – here, there, everywhere across Google My Business and Tripadvisor. Boost foot traffic and increase your business revenue.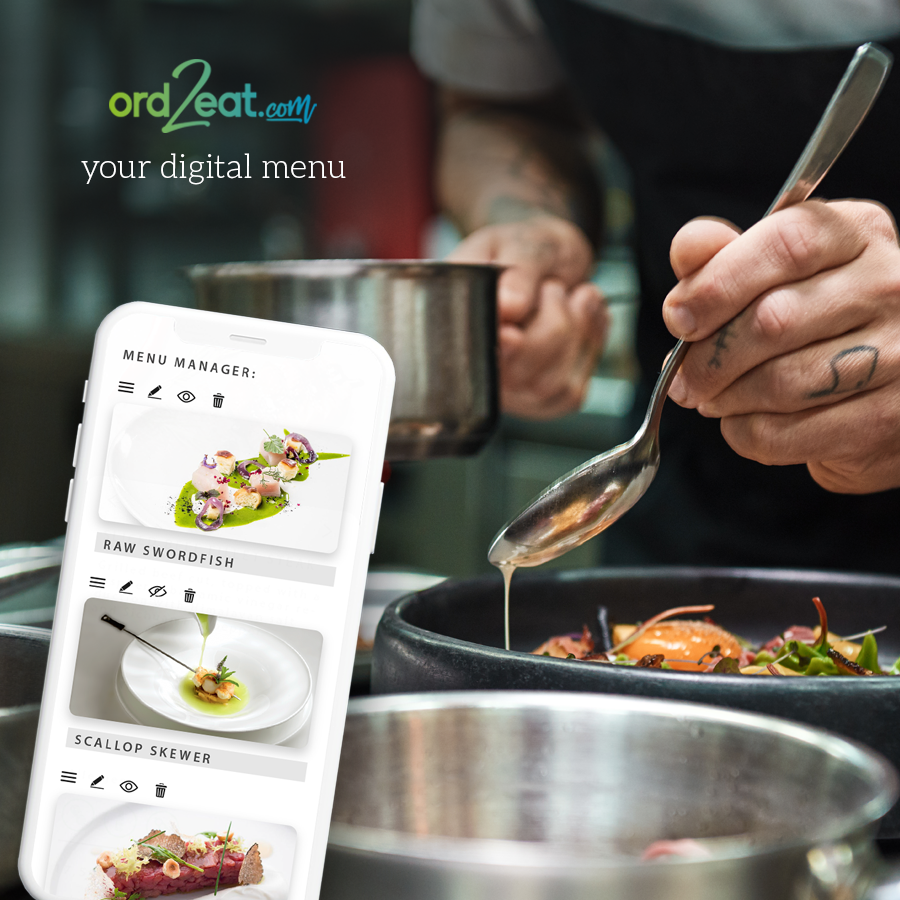 Creating, updating and maintaining your new 'virtual' menu couldn't be easier. And ord2eat is all about making life simpler. With ord2eat, physical, hand-held paper menus are a thing of the past.
Ingredients
and allergens displayed.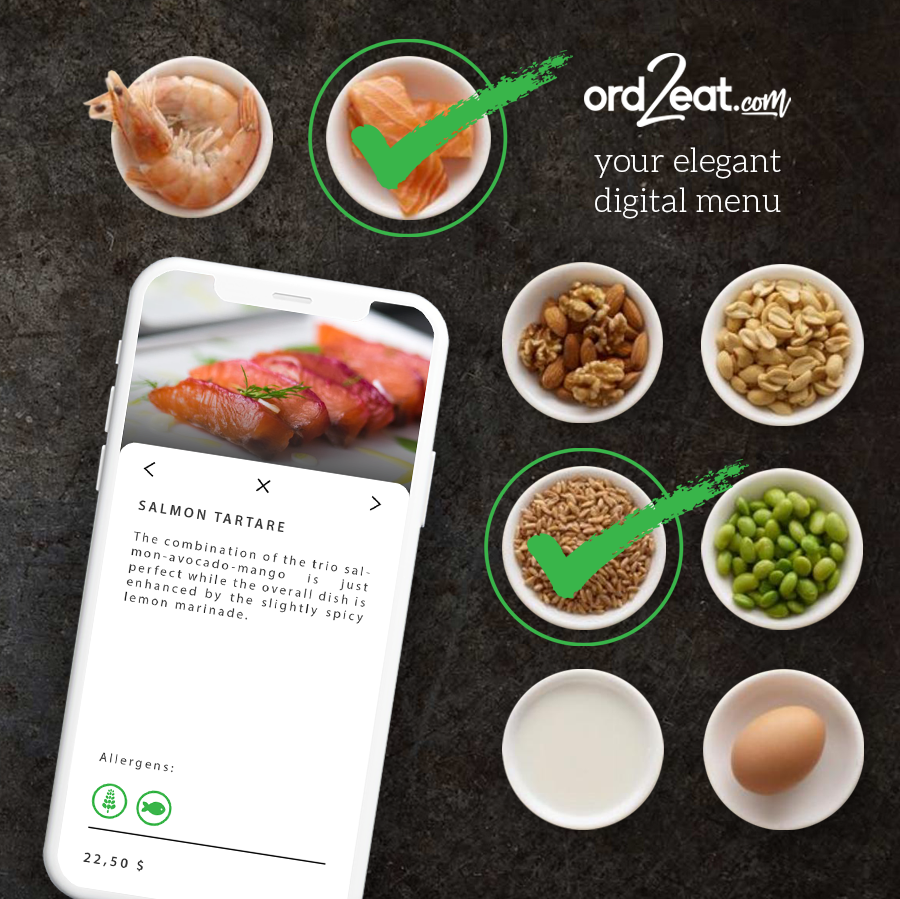 Make sure that your customers are aware of the displayed ingredients and allergens. Remember, customers can detect allergens without asking a waiter.
Web apps are easy to use. This one is even easier.
We could have created ord2eat as an app. But we thought we'd save you the time (and possibly money) when we created ord2eat. It's super-easy to use, simple to understand and it's intuitive. Better still, it runs smoothly on all types of device – smartphone or tablet.
Fine dining is served.
Anywhere, anytime.
Ok, so it's not just fine dining that ord2eat caters for. As more and more restaurants, cafés, wine-bars and bars start showcasing their menus you don't want to be left behind. And you won't be – ord2eat is multilingual. Now what's for starters?
Picture your perfect eatery.
With ord2eat, professionally taken photographs will bring your restaurant to life. If you have access to your own foodie photographer, great – there's nothing better than showing the real thing. We also have our own taste-sensation library you're free to use anytime.
Data integration using API technology is inevitable. Are you ready? ord2eat can be connected to your POS or other restaurant management systems. It will make data exchange easier.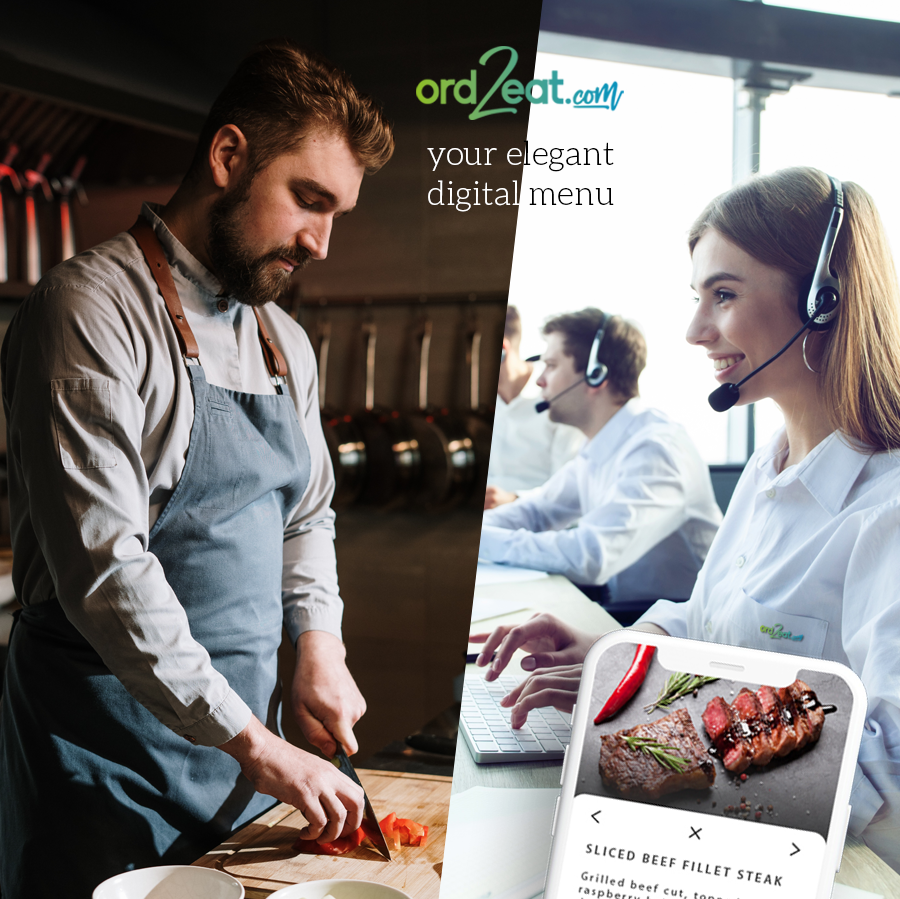 24/7 support, at your service.
So, how can we help restaurant owners like yourself? We'll show you how to install ord2eat and make your restaurant to literally millions of people everywhere. How does the QR reader work? Or perhaps we can help add your own restaurant.
Get started today with your 15-day trial.